Historic Postal Routes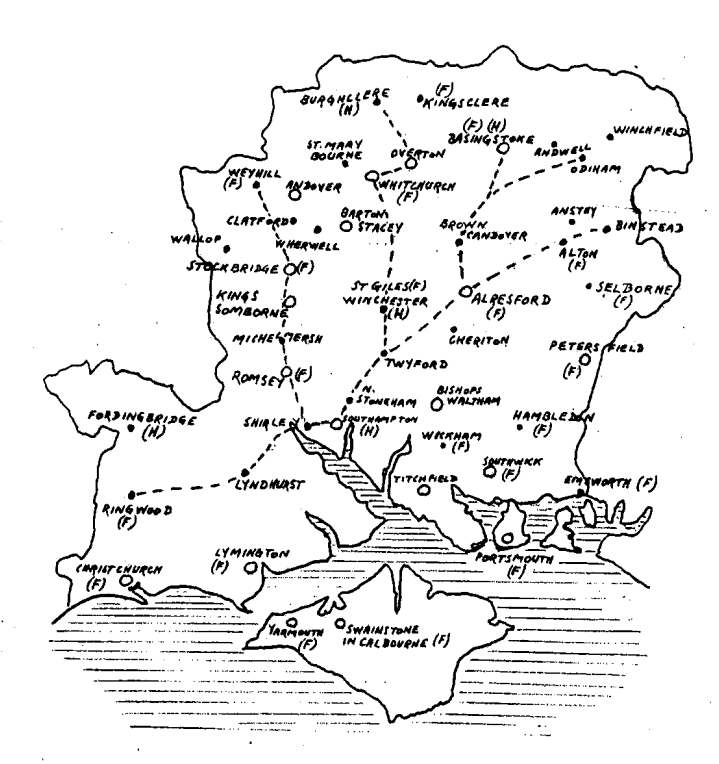 Supplementary:
The earliest known map of Britain showing the Post Roads was found in 2004 at Holkham Hall, Lincolnshire. It is known to date from around 1735 and an authorised photographic copy is held by D Allan.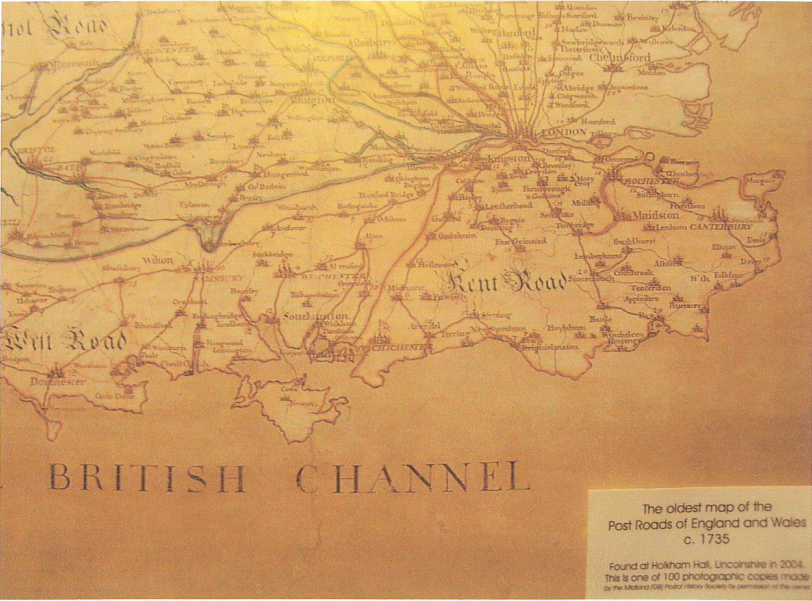 It shows Alton as a significant junction on the West Road, with mails arriving from London by way of Staines and Bagshot to Hartford Bridge (presently an Inn on the A30 east of Hartley Wintney), then onwards by way of Odiham.

From Alton, mail travelled by three separate routes:
To Southarnpton, by way of Alresford and Winchester, with onward mail by sea to
Cows (sic) on the Isle of Wight
To Gosport, by way of Wickham and Fareham
To Portsmouth, by way of Petersfield and Cosham
It can be seen that Alton was a significant staging post for the mail in the early 1700s.